If you are going to be renting out a property, then you will almost certainly want to use a letting agent. There are some people out there who will do everything on their own, or at least attempt to at the start, but they very quickly realise that a letting agent is probably the best route to go down.
Renting out the property
When you have a property, you will only be making money from it when it is occupied. The problem is, it can be tough to get it occupied. Sure, there are a lot of people in the area looking for homes, but it can be tough to reach them. A letting agent will be able to secure you maximum occupancy. Sure, you will have tenants leave from time to time, but the letting agent will ensure that they are going to be replaced quickly, which is going to come in immensely handy for you! This will ensure that you continue to make a profit on your property.
In addition to this, a good letting agent will carry out checks on potential tenants. This means checking their history, carrying out interviews, looking at their credit history. All of the stuff that you really need to have done to make sure that the tenant is going to pay on time. This is going to be a lot of effort to do on your own, so it is nice to be able to put it into the hands of somebody else.
Maximum Value
A letting agent, a good one at least, will understand the market well. They will know the maximum amount of rent they will be able to secure for your type of property, and they will be able to achieve it too. Many people out there are a little put off by the fact that letting agents do charge fees for their services. However, in many cases, those fees pay for themselves with the extra money that the letting agent is going to generate for you.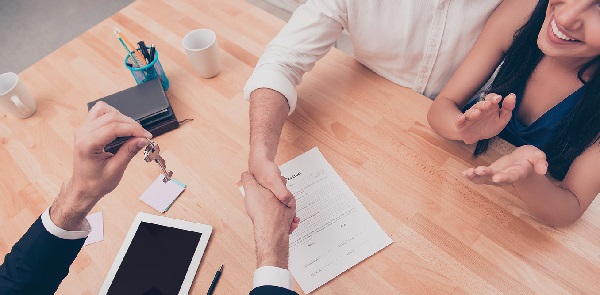 Simple
The letting agency will run the day to day operations of your property. It will be their job to ensure that rent is collected and paid on time etc. This is going to be exceedingly important. The last thing you want to be doing is wasting time collecting that rent! They will also be able to deal with any issues should the property require maintenance. Of course, they will not be able to authorise the larger repairs, that will still be on you, but they will make sure that the smaller repairs will be completed quickly, which will make your tenants feel great!
Remember; there are a lot of letting agents operating throughout the area right now. Some of them are great, others not quite so much. It is important that you take the time to find the perfect letting agent to work with. If you can put in the effort, you can be sure that they will make the whole experience a pleasant one. Choose the wrong letting agent and you will be dealing with problems galore!