Contact wet rot specialists
The best answer is always to seek expert advice and a wet rot inspection at the earliest opportunity. This could save a lot of time, money and energy.
Sometimes wet rot and dry rot can be mistaken for the other by the untrained eye and clients can treat the timber incorrectly.
Trained wet rot specialists from firms like Thames Valley Timber Treatment have got the experience and knowledge that allows them to make an accurate assessment of the timber damage and provide effective wet rot treatment.
Clues
There are several clues which you can use to help identify whether your property is suffering from wet rot. It's helpful for companies to know which signs clients have seen or smelled, it assists with their evaluation.
Wet rot requires 50% moisture to thrive.
It presents itself in blackish brown veined fern shaped fungi.
The wet rot may be encircled in a creamy-white border.
The affected timber darkens and feels spongy.
Wet rot afflicted timber is easy to damage.
A damp and musty smell accompanies the visible signs.
Spores bore in to the wood and fruit, they repeat the cycle and the wet rot spreads.
Dry rot requires around 20% moisture.
It is creamy-white with cobwebby threads or veining.
Rot pushes through paintwork and creates cracks in the wood.
Dry rot has a mushroomy scent.
As the moisture level for wet rot is around 50% it is frequently an issue caused by:
Inclement and extreme weather.
Plumbing or drainage issues.
Property damage which allows moisture to rise drastically.
Ventilation issues.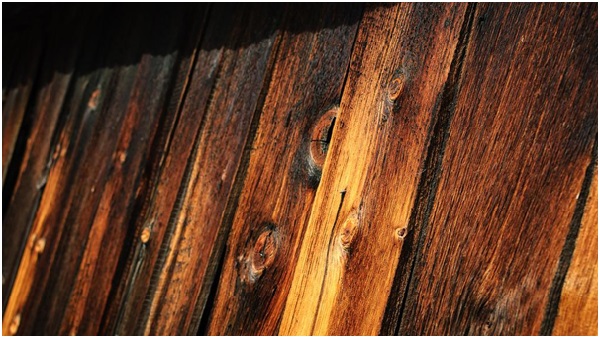 It's worth checking any areas which may have been left unattended throughout winter, the cool air, increased moisture and a lack of ventilation can combine. A routine wet rot inspection is advisable.
Did you know that left untreated wet rot leads to structural weaknesses and poses a health and safety risk? For example, a flight of stairs that has wet rot spreading through the timber will weaken and could cause a serious accident.
Many property lenders require a survey before they'll offer funding to clients. If you're looking to purchase or sell a property wet rot treatment should be sought. It's counterproductive to "hide" the issue. Professionals will discover it.
If wet rot treatment was carried out by previous owners of a property it is imperative to learn if the guarantees have expired or if timber preservation work was not carried out in a specific area.
If wet rot is found during renovation work, please don't cover the problem and hope that it goes away. It won't.
As wet rot specialists can attest, an area of skirting board that shows signs of wet rot signals a potential threat to all other timber around it. For example, joists, floorboards and window frames, and that's why a professional wet rot inspection is invaluable. Know exactly what you're dealing with.
Experts like Thames Valley Timber Treatment are happy to help so please organise a wet rot inspection today. Enjoy timely and cost effective wet rot treatment.