A rent guarantee as it is commonly known is a legal formality that ensures that the landlord wouldn't be at loss when the tenant fails to pay rent. The rent guarantee is leasing your property to a property management firm to get rental money on time even when there are no tenants.
While Loss of rent coverage is an Insurance policy taken by landlord and builders to safeguard the rental payments when the tenants don't pay rent while the damaged property is being repaired. Both types of renting properties are quite beneficial to landlords thus, more and more investors are adapting these methods.
Many land asset owners prefer to enjoy such kind of renting programs however, often remain confused. Hence, unable to make proper decision which is quite beneficial for them.
There are few property management firms like City Borough Housing's rent guarantee in Lewisham ready to help their customers understand the kinds of rental formats and how to deal with them.
Loss of rent cover
It is generally a standard landlord insurance policy thus not an add-on feature. In the UK, many commercial asset owners while leasing their property make sure to avail such insurance policies to claim money when the tenants decline to pay rent while their maintenance work undergoing to repair the damages.
The rent-covering policies are usually taken while the building is rented to tenants from reliable property insurance policy providers. In places where there are higher chances of property damages happening due to natural calamities like floods and earthquakes availing a Loss of rent cover policy is mandatory.
It helps to compassionate the loss if rental payment stops because the building is no longer amiable to live comfortably thus the tenants have vacated before the lease term completes.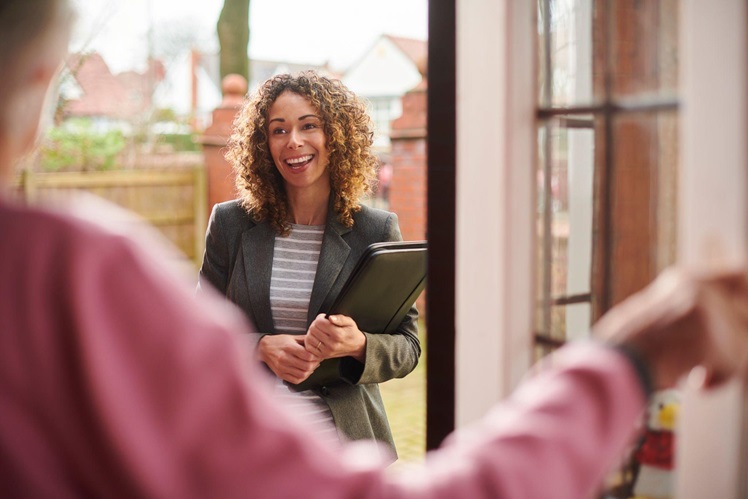 Image Credit: https://www.istockphoto.com/photo/social-worker-visit-gm1201119726-344318600
Guaranteed rent
A landlord can enjoy rental money after leasing their commercial or residential asset to a property management company. The landlord gets a monthly rental even if the place isn't rented out or when the tenant fails to pay rent.
It is highly beneficial if you aren't favouring to search for tenants, screen and choose them. The hardship of negotiating with them, preparing the renting documents and the stress of whether they would pay rent on time wouldn't be the landlord's problems.
A third party is going to handle every matter regarding the renting of the place for at least 5 to 10 years. They ensure that the tenants keep the property well-maintained.
The only major drawback is that the landlord won't be getting high rent like they can get when directly renting the property themselves.
The guaranteed rent proves to be quite profitable investment when contact reliable agents or property management firms. Otherwise, there are chances of getting involved in disputes as the landlord isn't aware of the tenant's creditability.
Loss of rent cover acts as a safeguard insurance policy that proves beneficial only when the tenants move out when the building is damaged without paying rent as stated in the rental legal documents.