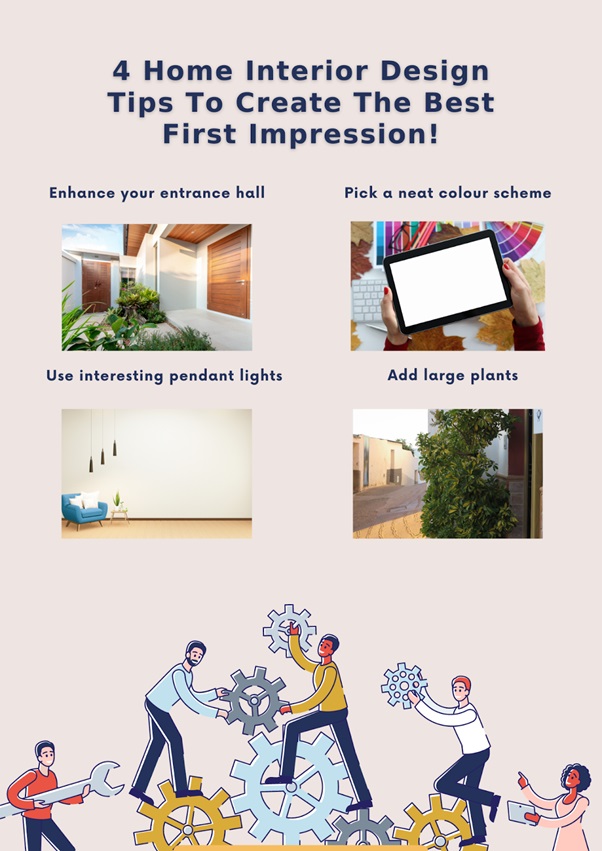 Are you aiming to have an inspiring interior design for the best first impression? At least every homeowner has dreamt of creating a place that can strike any guest to blurt out words of admiration and awe. Whether you're looking for an interior design firm or renovation idea for your HDB, it's not beyond your reach to create a lovely, commendable home!
Here's what you can do:
Enhance your entrance hall
If your home happens to have an entrance hall on its own, it's about time that you invest in beautifying it if you want to pull out an impression from visitors. If you opt for a home interior design in Singapore, ensure that the entrance hall is given proper attention to transforming it into a focal point.
Pick a neat colour scheme
One way of achieving a beautiful and stunning home is through colours. However, be careful with colours. They can make or break your interior design. One way to avoid this problem is by choosing a colour scheme instead of picking them individually. Even if you're opting for a condo interior design in Singapore, stick with colour schemes that you can combine safely.
Use interesting pendant lights
Lighting is another factor to impress your visitors. But just like colours, they can harm your interior design overall if you don't know how to control them. For a safer choice, pendant lightings are excellent for any modern home. Whether you're looking for HDB renovation ideas or a multi-story home design, pendant lights can maximise the appeal of your interior!
Add large plants
If you want a natural way to accentuate an area, investing in a large plant can help you create a remarkable decoration for your home. It's inexpensive and versatile, even if you opt for an entrance hall or kitchen renovation in Singapore. You can place them anywhere to elevate the design of an area.
Are you looking for a modern interior design in Singapore? ProjectGuru offers interior design solutions for every home. So, whether you're looking for an HDB interior design or condo renovation in Singapore, transform your home with us!